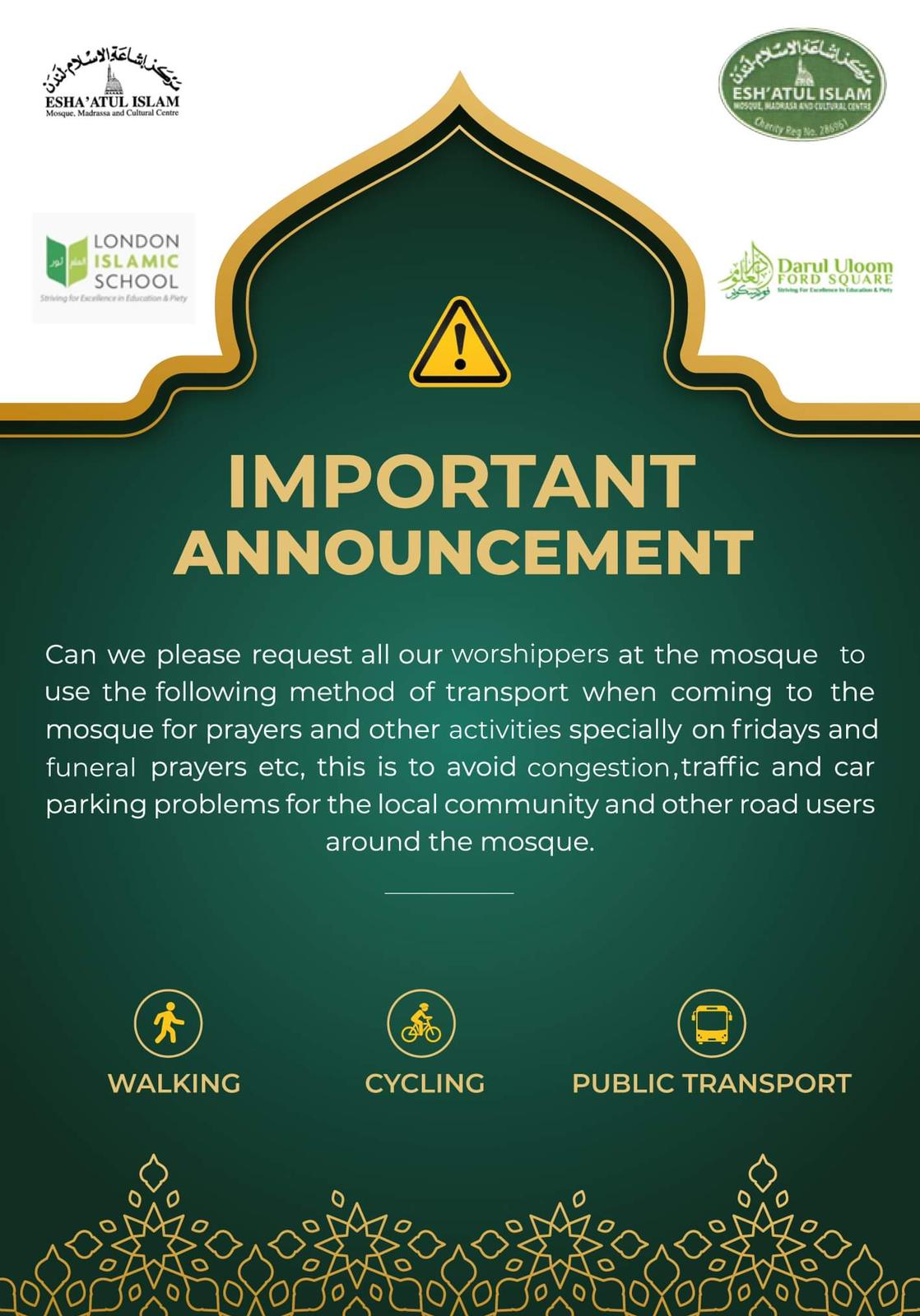 Inna Lillahi Wa Inna Ilaihi Rajioon.
Hazrat Maulana Thohur Uddin Sahib passed away today after Salatul Jumah ( 12.11..2021).
He was one of the main founders and trustee of Eshatul Islam and London Islamic School for Many years and also founded Woodford Islamic Centre.
In his early years he also served at Brick Lane Jami Masjid for few years.
He dedicated his life serving the community and leaves behind 5 sons , 2 daughters and 26 grand children.
We pray that almighty Allah gives him the highest status in jannah and grant sabre jameel to his family. Ameen
IMPORTANT ANNOUNCEMENT:
CAN WE PLEASE REQUEST ALL OUR WORSHIPPERS TO USE THE FOLLOWING MODE OF TRANSPORT WHEN COMING TO THE MOSQUE FOR PRAYERS SPECIALLY FRIDAY PRAYERS AND FUNERAL PRAYERS SO NOT TO CAUSE TOO MUCH TRAFFIC, CONGESTION  AND PARKING ISSUES IN THE MOSQUE ADJACENT AREA
*WALKING
*CYCLING
*PUBLIC TRANSPORT
TO MAKE A ONE-OFF DONATION PLEASE CLICK THE LINK BELOW
TO MAKE A MONTHLY DONATION PLEASE CLICK THE LINK BELOW
Esha-Atul Islam (Ford Square Masjid)
Alhamdulillah the new building project is going on and we need you help and support to complete this noble project
For more information click below
To see picture of the new project click below
See Picture Of The New Project
To make a donation click on the link below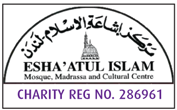 Eshatul Islam
UK Charity Registration No: 286961
16 Ford Square, Whitechapel, London E1 2HS
t. 020 7790 0693 | info@fordsquaremasjid.org