SAYYID ARSHAD MADANI AND MAULANA OLIPURI VISITNG 22 JULY 2018
Maulana Sayyid Arshad Madani Sahib visitng Our Masjid after Zuhr Salah and Maulana Nurul Islam Olipuri Sahib After Asr on Sunday 22nd July 2018. Please attend and take benefit from these great scholars
ANNUAL 2018 KHATME BUKHARI JALSA
Ford Square Masjid and London Islamic School Annual Khatme Bukhari Jalsa will take place on Sunday 24th June 2018 from 4.30pm Till Salatul Maghrib.
All Brothers and Sisters are requested to attend and gain maximum benefit from this noble and special event.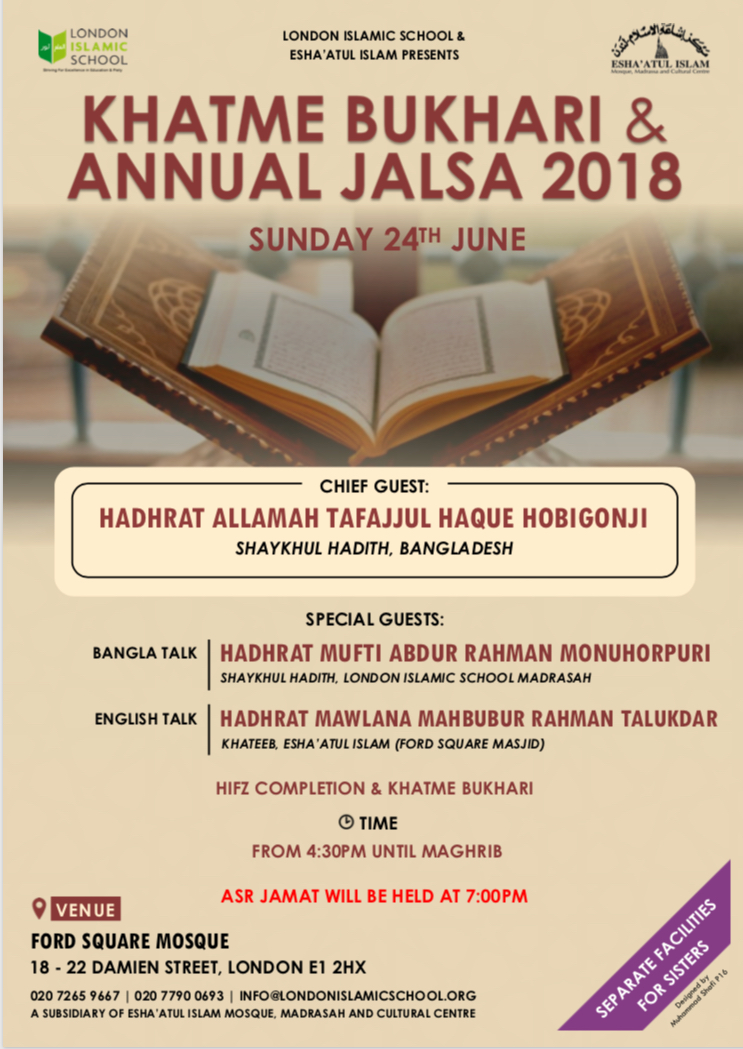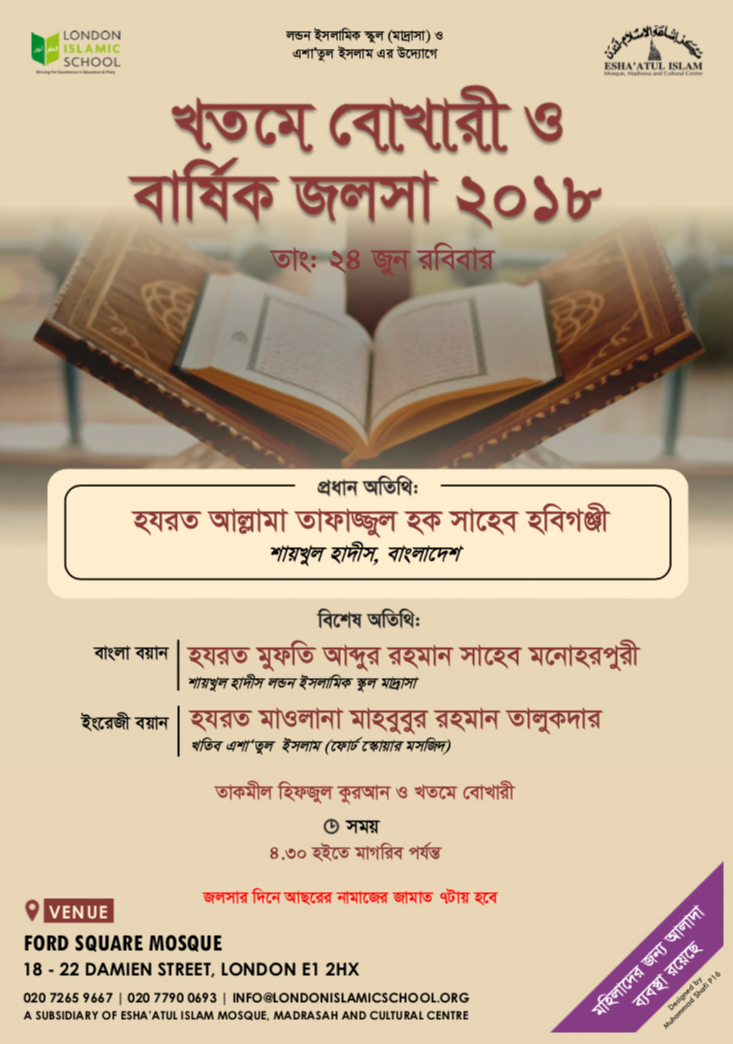 Inshahallah we will be fundraising on TVONE Sky 764 on Friday 1st June 2018 from 5pm and on ATN Bangla 746 on 10th June from 5pm.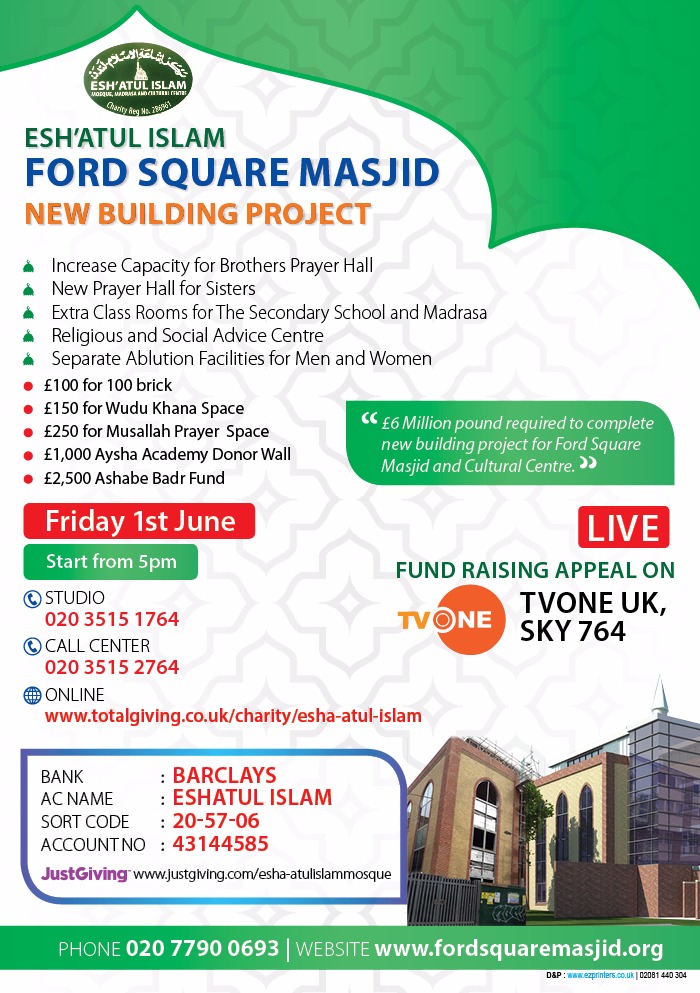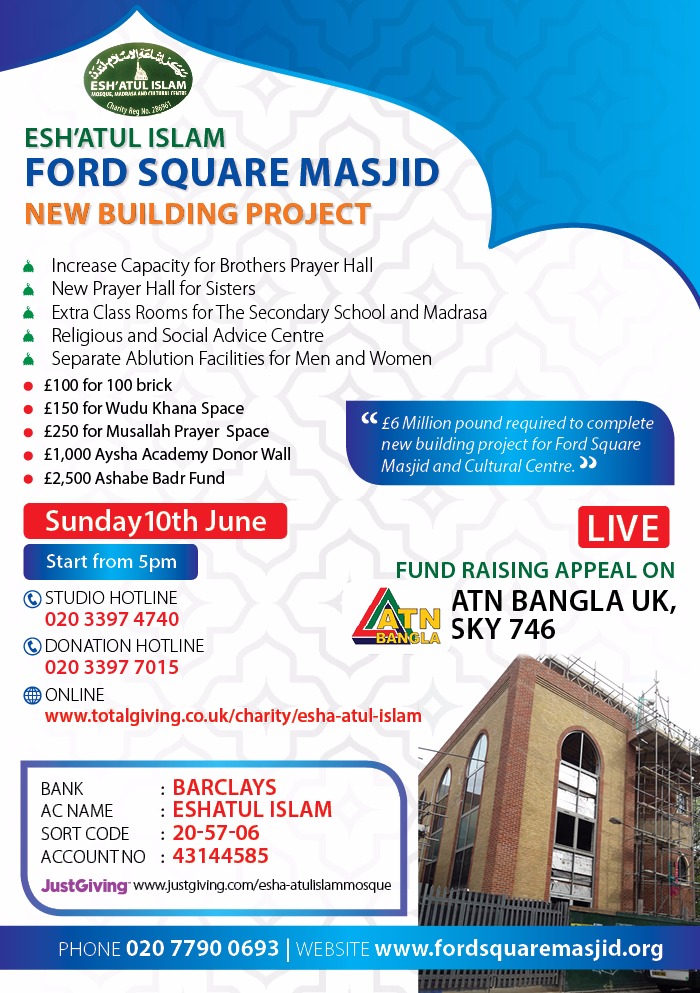 Kindly watch, support and donate as much as you can.
To Make a online donation please visit